News & Events
Happy 75th Birthday, Gateway!
Join us Sunday, October 7th for our 75th Birthday!! We will celebrate God's faithfulness to our ministry as we trust Him for the exciting future ahead.
LifeGroups and Sunday School begin at 9:30 am and our Morning Worship starts at 10:45 am. Join us for our birthday party after the service complete with cake and ice cream!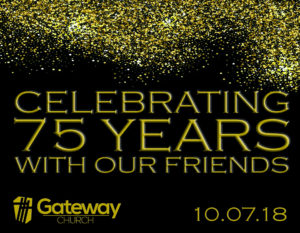 ____________________________________